ALMA, Mo. — Alma will be hosting the Amazon Cello Choir, a lecture concert, that discusses the importance of music and autism.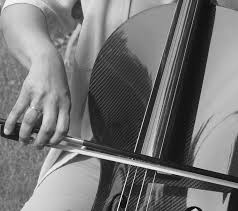 Click play below to listen to KMZU's Amanda Wagner speak with Dr. Linda Kruger.
Dr. Linda Kruger says that this isn't the first Amazon Cello Choir.
"They have come in the past, but never to the Alma area before."
The cello choir is performing all kinds of music from classical to rock.
Two concerts are scheduled for Tuesday, September 6, 2016, at Trinity Lutheran School Gym. The first concert starting at 1:30 p.m., is a lecture concert from Dr. Frietas, who will be discussing the importance of music in the lives of children and adults dealing with autism. The second concert starts at 7:00 p.m. with a meal one hour prior.
Kruger says music is important in the lives of children with autism.
"Music helps autistic children deal more with the true surroundings around them and be able to handle society better."
The Amazon Cello Choir was sponsored by Mo/Para Partners of the Americas. Partners of the Americas program was started in 1964 by President Kennedy and it is an exchange program between each country and state. Dr. Linda Kruger was sent from the USA to start the string program in Belem and Dr. Frietas was one of her first students.