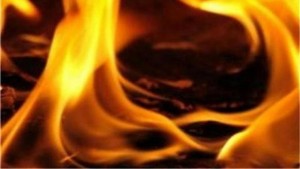 LEE'S SUMMIT, Mo – The Lee's Summit Fire Department was called to the Summit Technology Campus after reports of smoke caused the evacuation of one building.
An employee called authorities Saturday evening, April 30.  Fire was found in two different locations in the building.  Fire fighters extinguished a blaze coming from exhaust ducts near the roof, as well as on top of the roof.
Piping from a gas and chemical storage room which led to the roof was damaged.
No persons were injured.