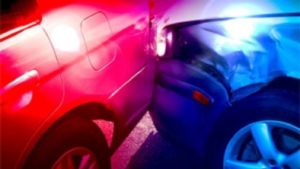 LAFAYETTTE Co. — A two-vehicle accident has left a Lee's Summit man and Columbia woman with serious and moderate injuries respectively.
According to the Missouri State Highway Patrol report, the crash occurred at 8:09 Friday morning as Larry Hibner, 30, of Lee's Summit was traveling westbound in the eastbound lanes of I-70 at the 38 mile marker in Lafayette County and struck the vehicle of Kasie Leonard, 29, of Columbia head on. The report says Leonard was wearing a safety device and Hibner was not.
Hibner was transported by life flight to Truman Medical Center to be treated for serious injuries, while Leonard was transported to Centerpoint by Odessa EMS for moderate injuries.