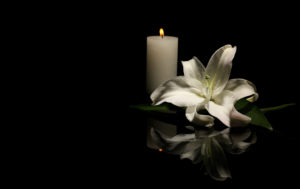 Leland C. Linneman, 60, of Salisbury, died Friday, February 19, 2021 at University Hospital in Columbia. Leland was born January 30, 1961 in Moberly, MO the son of Wernell Werner and Naomi Ruth (Romig) Linneman. He married Janiece Kay Bixenman on May 28, 1983 at St. Joseph Catholic Church.
Leland was a graduate of Keytesville High School, class of 1979. He obtained an Associates of Applied Science degree with a focus on mechanics from MACC. Leland made a living for himself and his family doing what he loved the most, farming. Through lots of trial and error he learned the art of mechanical and electrical work that benefited not only his family and the farm, but he also shared his talents by reaching out to help family, friends and neighbors. He was well-known for taking the time from his day to help not only his children, but his children's friends and other youth by coaching baseball and basketball and anything else they asked of him. By doing these things he became "dad" to many. Leland was very social and loved his people with every fiber in his being. His patience, work ethic, and willingness to help others and try new things will be the legacy he leaves for his children and grandchildren. His kind eyes and big smile will be remembered by all that knew him.
He was an active member of the Peace Lutheran Church in Salisbury.
Leland is survived by his wife Janiece of the home, son Tyler (Heidi) Linneman of Salisbury, MO, daughter Samantha (Drew) Curley of Brookfield, MO, brothers Lowell (Becky) Linneman of Salisbury, MO, sisters Sarah (Jon) Moore of Salisbury, MO, Susan (Bob) Littleton of Keytesville, Jennifer (J.D.) Wright of Keytesville, MO, April (Russ) Cross of Tallahasse, FL, grandchildren Kambrie, Koehl, and Karter Linneman, Avery Curley, mother-in-law Bonnie Bixenman, brothers-in-law John D (Connie) Bixenman, Donald (Sharon) Bixenman, sister-in-law Melanie Latamondeer, aunt, nieces, nephews, great nieces and great nephews. He was preceded in death by his parents, and sister Alacia Linneman, father-in-law John Bixenman, and brother-in-law Larry Latamondeer, sister-in-law Vickie Linneman.
Visitation is Monday, February 22, 2021 from 2:00 – 7:00 p.m. at the Summerville Funeral Home in Salisbury. Funeral services are Tuesday, February 23, 2021 at 10:00 a.m at the Summerville Funeral Home with burial in St. Joseph Catholic Cemetery. Memorial contributions may be made to the Leland Linneman Youth
Agriculture Foundation to support local youth in agriculture, Larry's Warrior Foundation, or Peace Lutheran Church.