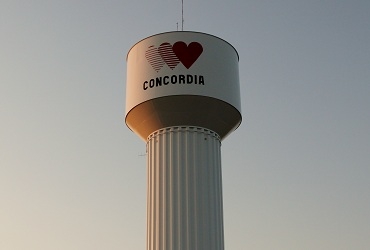 CONCORDIA, Mo – With nine points of discussion in New Business on the agenda for October 19, 2015, the Concordia Board of Aldermen may face a long night.
Discussions will center around several city improvement projects and issues also covered at the October 6 Concordia Improvement Meeting.  Talk of increasing the scope of work already underway for sidewalks will cost an estimated $17,000, the funds for which will be reallocated from scheduled work expected to be eliminated.
A bid to repair the roof at Concordia City Hall will be considered.
Items on the Lake Board Meeting agenda will also be brought up at City Council.  Two recommendations by that board will be considered.  1.)  Deny a request to relocate the position of duck blinds into neutral zones.  2.)  End the season for duck hunting and waterfowl by January 31, 2016 and do not participate in the Light Goose Conservation Order for this season.
The meeting gets underway at 7 p.m. October 19, 2015 in the Community Building.