A Knob Noster resident, 83-year-old Leona "Marie" (Green) Zeih died Wednesday, October 23.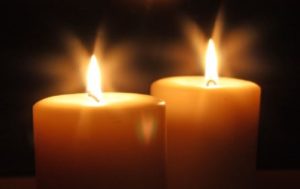 A funeral service will be held at 2:00 p.m., Sunday, October 27 with the visitation starting one hour prior at 1:00 p.m. at the Ralph O. Jones Funeral Home in Odessa. Burial will be in the Odessa Cemetery.
Memorials are suggested to Heart of America Alzheimer's Association.