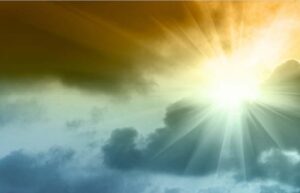 Leonard Caleb Chilcutt, 25, of Hardin, died at Liberty Hospital from injuries sustained in a motor vehicle accident near Richmond, on Monday, December 28, 2020.

Leonard was born on August 28, 1995, in Independence, the son of Craig William and Deena Marie (Lentz) Chilcutt. Leonard was reared and educated in Hardin and graduated from Hardin High School in 2014. While in high school, Leonard played basketball, was the Student Council President, Senior Class President and President of Bulldogs Against Drugs & Drinking (B.A.D.D.). Leonard's work history included: Store Manager for O'Reilly Auto Parts in Independence, a Sales Associate for Supplement Super Store in Olathe, KS, and Liberty, he was currently working as a trainer at the Excelsior Springs Community Center. His hobbies included watching Japanese Animation (Anime), reading comics, he liked both Marvel and DC Comics. He enjoyed writing and was working on a novel and was aspiring to become a writer. He also did some podcasting. Leonard was of the Christian faith and accepted Jesus Christ as his Lord and savior at age eight.

Survivors include: his mother, Deena Marie Chilcutt of Hardin; his father and stepmother, Craig William Chilcutt and Karla Tartaglia of Blue Springs; sister, Frankie (Cameron Adams) Chilcutt of Milwaukee, WI; parental grandmother, Laura Erma Chilcutt of Bolivar, and special friend Devin Perkins. Several aunts, uncles and cousins also survive.
He was preceded in death by his maternal grandparents, Gordon (Clark) and Bernita Lentz; and his parental grandfather, George William Chilcutt and two cousins: Caleb Jess Tweedy and Katie Lynn Chilcutt.

The family suggests memorial contributions be made to Leonard Caleb Chilcutt Memorial Fund. They can be left at or mailed to Thurman Funeral Home in Richmond.

To honor Leonard's greatest loves, feel free to wear your favorite sports or comic apparel to the visitation. Visitation will be held from 6:00 p.m. to 8:00 p.m. on Monday, January 4, 2020 at Thurman Funeral Home in Richmond. Funeral services will be held at 11:00 a.m. on Tuesday, January 5, 2020 at Thurman Funeral Home in Richmond. Burial will follow in the Hardin Cemetery. Masks are required to attend all services. Please remember to share your memories of Leonard with the family by visiting

here

.