Leota Mae Guilford, 88, of Pinckneyville, IL, formerly of Salisbury, MO passed away on Friday, September 20, 2019, at the Pinckneyville Hospital.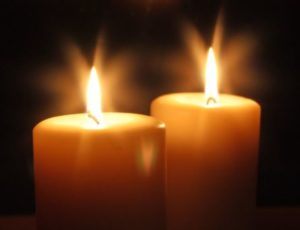 Leota was born on November 19, 1930 in Aurora, CO the daughter of Ethel and Goldie (Klingsmith) Skinner. She was united in marriage to Francis "Squeaky" Guilford on September 5, 1947 in Moberly, MO.
Leota was a homemaker, worked at the Biltwell Factory and was the sheriff's wife. She was a member of the Asbury United Methodist Church.
Leota is survived by her daughter Phyllis Tate and her husband Paul of Macon, MO; one granddaughter, Lisa Wild and her husband Larry of Pinckneyville, IL; one son-in-law, James Cross; two brothers, Charles Skinner of Cairo, MO , Mickey Skinner of Texas, four sisters Mary Donovan of Odessa, MO, Barbara Smith of Sedalia, MO, Geraldine Harring of SC, Jeweldine Larou of MN, six grandchildren, twelve great grandchildren and five great grandchildren, several nieces and nephews.
She was preceded in death by her husband, son and daughter in law John & Judy Guilford, daughter Berry Ann Cross, brother Albert Skinner, sisters Dorothy, Doris and Ilene.
Funeral services are 2:00 p.m., Sunday, September 22. 2019 at Asbury United Methodist Church, rural Keytesville, MO, with burial in Asbury Cemetery under the direction of Summerville Funeral Home in Salisbury. Memorial contributions may be made to the Asbury Cemetery Association.