CARROLLTON, MO – Newsmaker for December 10, 2019 with Carroll County Commissioner, Stan Falke.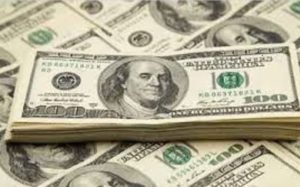 The Army Corps of Engineers has reduced water volume out of Missouri River dams upstream, but the danger of flooding is still imminent, and will remain so, until the levee system is repaired.
That is according to One county commissioner who believes there is a long road to travel, before residents and farmland are safe from the danger.
Carroll County Commissioner, Stan Falke, says not only will the danger remain, but the Corps is warning of a possible repeat of flooding disasters next year.
Falke believes the federal control of the river upstream could be modified to produce better results during a rainy season.
Falke complains of the slowness of the federal process by way of reimbursement of levee repair
Not only is there danger of renewed flooding next spring, but a lack of protection will eventually result in an inability to qualify for federal crop insurance.
Falke is confident FEMA will show up eventually, but perhaps not in time to prevent another flooding disaster.
The commissioner does have a positive outlook for the future, despite the odds and obstacles facing Missourians downriver.