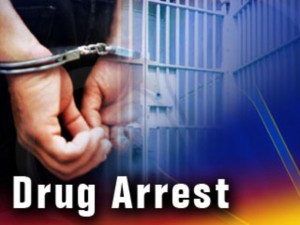 LEXINGTON, Mo – Four persons were arrested in Lexington, Friday, February 5, 2016 after a residential search on North 17th street revealed marijuana and drug paraphernalia.
According to a probable cause statement, Lexington police found marijuana, oxycodone pills, paraphernalia – including items used to grow marijuana – and over $500 in cash.  A cell phone confiscated at the residence contained photos of the subjects in possession of narcotics and other evidence, reportedly indicating narcotics transactions.
The four suspects, Austin L. Thomas, 21, Tylar Mattivi, 20, Samantha Glidewell, 19, and Stephen Backs Jr., 20, were taken into custody.    They are charged with possession of controlled substances with the intent to distribute, and maintaining a public nuisance.  A bond of $25,000 was posted by the four defendants.  They face an arraignment hearing on the 17th of February.