Click play below to listen to KMZU's Ashley Johnson visit with Lexington City Administrator, Mark Rounds about items and topics from the Tuesday, August 25th city council meeting: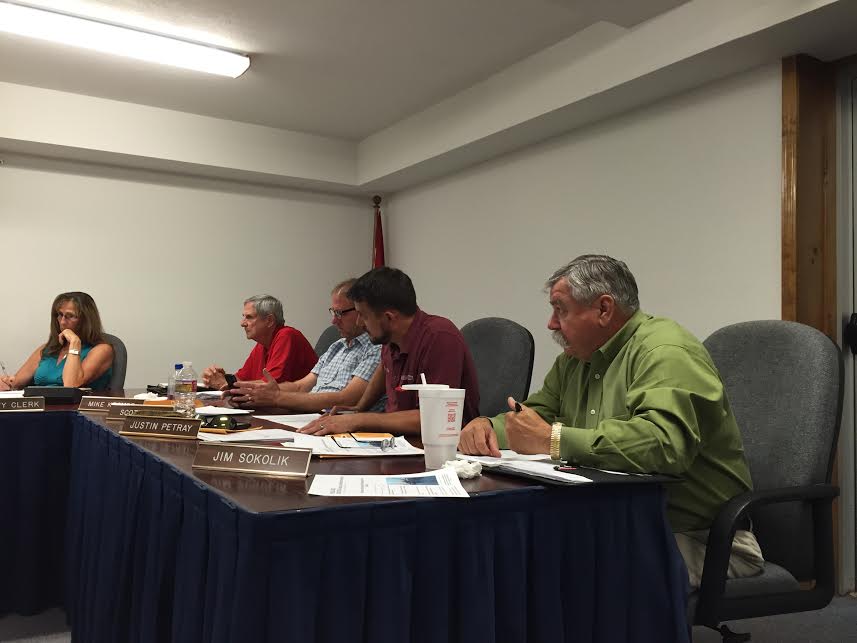 The bi-weekly gathering of Lexington officials produced many ordinance results and updates.
Council members first approved a few ordinances including a lot spilt for the property at 110 S. 6th st. and a standard property tax levy ordinance. City Administrator Rounds said the increase will equal out to about two cents per every $100 of assessed value. Rounds also described the ordinance passed, allowing the street committee to pull $190,000 from transportation sales tax revenue bonds.
"The street committee here does an excellent job but, you know, it can only go so far," Rounds said, "And they've done the best they can with what they have. After revue, they found they had about $190,000 that they could go ahead and use as bonds to further improve other projects."
A few updates were also heard. "Jim Kenny said, his terminology was, they're on the finish line, they're close to the finish line." Rounds explained the details brought forward by the Hospital Board Director, "I think that in itself means that it's a matter of, as he said, semantics and lawyers dotting I's and crossing T's and you know I think this community and everyone involved in this is ready for this to be finished and then we can move on. I think when that is actually inked and completely finished, I think that'll be a major accomplishment that we've been waiting a long time for."
There was also an update to the elevated water tower project. Mayor Jerry Brown was enthused to announce the finish line finally being in sight, with a projected finalized time frame of early 2016.
While many positive actions came from the meeting, there was a period of heated tension when discussing MoDot and their agreements with the city. Mayor Brown was very vocal as he described the "inexcusable" terms the Missouri Department of Transportation had put forward.
MoDot is currently facing a mass shortage in funding; tightening the grip on what projects can be done and/or finished. In the City of Lexington's case, a project on Highway 224, where currently both lanes have been closed, and re-routing traffic through town is causing a problem for city roads. With Harvest just around the corner, city officials are trying to get a head start on preventative actions to keep heavy tractor trailers off already week roads. The transportation department has agreed to open one lane, allowing hauling trucks to use state roadways rather than Highland, a city street within a neighborhood of many homes.
To learn more information relating to a couple of ordinances accepted during the meeting and the water tower project click here.
Lexington leaders will convene for their next city council meeting on Tuesday, September 8, 2015 at 7 p.m. in council chambers at City Hall.