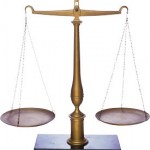 LEXINGTON, Mo – An upcoming court hearing for a Lexington resident follows a recent bond-reduction motion made Wednesday, March 16.
The docket lists Shawn Schieber, 37, as charged with three felony counts:  resisting arrest, armed criminal action, and assault of a highway worker.  One misdemeanor count of assault is also included.
Bond for Schieber is currently at $100,000.
The hearing March 23, 2016 is scheduled for 10 a.m. in Lafayette Hall in Lexington.