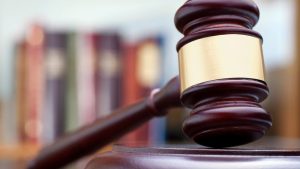 LAFAYETTE COUNTY, Mo.- Lafayette County Prosecutor's office filed formal charges against a Lexington man for multiple felony allegations.
Probable cause statement indicates, an alleged victim spoke with an officer from the Lexington Police Department over an incident in which David Defoor, 38, allegedly made threats towards the victim if false claims were not made about the case so an alleged drug-related felony charge would be dropped against him.
Defoor is being charged with two counts of felony tampering with a witness in a felony prosecution. Bond has been set at $15,000 and future court dates for the charges have not been set.