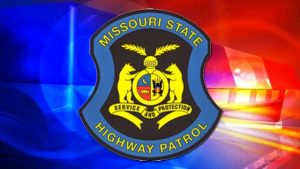 RAY COUNTY, Mo.- The Missouri State Highway Patrol investigated a semi-trailer accident this morning in Ray County that sent a Lexington, Mo., man to the hospital with extensive injuries.
According to the filed accident report, troopers responded to the scene on Route AA, at approximately 8:40 a.m. It was determined that the crash occurred as Michael Register, 63, was traveling eastbound on Route AA and entered a curve at an excessive speed. The semi-trailer traveled off the left side of the roadway, returned, started skidding sideways and eventually rolled off the left side of the roadway.
Register suffered serious injuries despite wearing a seat-belt at the time of the incident. He was transported by Life Flight Air Ambulance to Truman Medical Center for treatment.