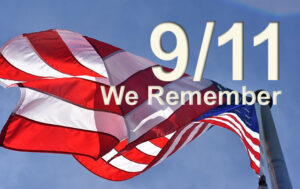 IF YOU GO:
Freedom Walk in remembrance of 9/11
Meet at 11:55 a.m. at Bank Midwest, 13th and Main streets
Walk to the Veterans Memorial on the 10th Street-side of the Lafayette County Courthouse
Speakers at noon, displays of first responder equipment and vehicles
LEXINGTON — For the 13th year, America Legion Post 60 and the Lexington Area Chamber of Commerce will join together to sponsor a Freedom Walk at noon on Sept. 11.
This three-block walk in downtown Lexington begins at 13th and Main streets and ends at the Veterans Memorial on 10th Street on the Lafayette County courthouse grounds.
For Legion Post Commander Jerry Gipe, whose been part of the event for the past 7 years, the event gives him an opportunity to talk to Lexington school children about that fateful day.