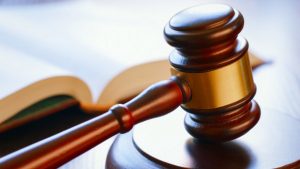 PLATTE  COUNTY, Mo. – A Liberty attorney has been charged with attempting to furnish pornographic material to a minor.
The suspect, Jerome M. Patience, 39, is accused of chatting with an undercover officer on the internet who was posing as a 13-year-old.  Charges include, attempted sexual exploitation of a minor, and two counts of sexual misconduct.  Patience is held at Platte County in lieu of $30,000 bond.
Future court dates are pending.