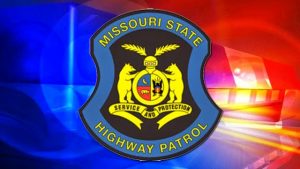 JOHNSON COUNTY, Mo- A Liberty, Mo., resident was hospitalized this afternoon following a one-vehicle accident in Johnson County.
The accident report states the Missouri Highway Patrol responded to MO-23 Highway at approximately 12:11 p.m., one north of 900th Road to a vehicle in a drainage ditch. William Moberly, 68, was reportedly traveling northbound when he experienced an undisclosed medical issue causing his vehicle to travel off the left side of the road and strike a drainage ditch.
Moberly was transported to the Centerpoint Medical Center for treatment of minor injuries.