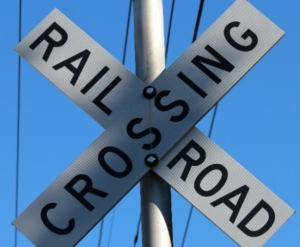 LIBERTY, MO – A city employee in Liberty has died from injuries sustained in a collision on train tracks Wednesday morning.
Liberty police say Cameron Leeds, 26, of Gladstone died at a hospital after being extracted from a damaged Parks Department Truck that was hit by a train. The site of the crash was in the 1400 block of Old 210 Highway. Leeds was the driver of the truck, which reportedly crossed train tracks after a westbound train had passed. The truck was then struck by an eastbound train.
The investigation is currently looking into the traffic control setup at the tracks.
A passenger in the truck was also badly injured.