JEFFERSON CITY, Mo.–In a press release today, Missouri Lieutenant Governor Mike Parson is extremely pleased that Cerner of Kansas City has acquired the Department of Veterans Affairs contract for a new electronic health records system.
Parson congratulated Cerner and called it a major step forward for Missouri veterans to improve access to health records and care.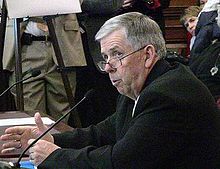 He also applauded the fact that a Missouri company got the contract and reiterated that it only goes to prove how Missouri cares tremendously for its approximately 480,000 veterans.
"This is a system veteran healthcare providers have needed for over two decades," said Bill Bellomy, Retired U.S. Army First Sergeant and Director of Veterans Services for Parson.