GRUNDY COUNTY, Mo. – LifeFlight Eagle out of Trenton signed a letter of intent with the City of Chillicothe to relocate its base to the Chillicothe airport.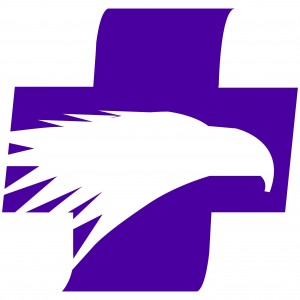 According to a press release, they will now finalize a lease agreement before breaking ground on a new hangar and crew quarters to be built at the airport by the City of Chillicothe.
Roxanne Shanks, LifeFlight Eagle CEO, said the move will most likely happen sometime this coming fall.
"We have received a tremendous amount of support from the Chillicothe community throughout our program's history, and we look forward to becoming an even bigger part of the community tree," said Shanks.
According to Shanks, LifeFlight Eagle started looking for alternative locations after its base at the Trenton airport flooded in September 0f 2014.
"After the flood, we began exploring options with the City of Trenton and surrounding areas to move our helicopter and crew to a location that would allow us to better fulfill our mission by eliminating the challenges we currently face with flooding and fog," Shanks said. "The Chillicothe airport emerged as the place that would enable us to best serve the needs of families in the entire North-Central Missouri area."
Click here to listen to KMZU's Shelby Flynn talk with Director of Business at LifeFlight Eagle, Matt Daugherty:
Matt Daugherty, Director of Business at LifeFlight Eagle, said despite the damage the flood caused to the base, all of LifeFlight's crew members were safely evacuated.
"[When the base flooded], the fire department did a great job; they actually evacuated our crew by rubber boats and got us safely out," Daugherty said. "The helicopter itself was not damaged, but the crew quarters sustained a lot of damage with several inches of water and mud and critters that came in during the flood."
Daugherty said while repairs were made, the crew was quartered out of a nearby hotel for 10 weeks, which vastly extended their lift time in response to an emergency call. LifeFlight Eagle's Vice President of Program Operations, Jeff Willhite, said it is not an action that is to be repeated.
"We couldn't allow that to happen again because of how negatively it impacted our ability to respond to the emergency needs of the community," said Willhite.
In addition, he said another challenge that came from the Trenton base was the increasing incidence of localized fog at the airport.
"The airport sits at a very low elevation compared with its surroundings – the highways to the west and south and the lake to the east. It makes a perfect bowl where fog off of the lake and gets trapped. Wind doesn't blow it away like it would in most places, and it takes a lot longer for it to burn off in the morning there than other areas."
Due to this fog, the organization has to decline some requests for emergency transport.
"Our aircraft operate under Federal Aviation Administration visual flight rules," said Joe Coons, LifeFlight Eagle's Director of Safety. "Because of safety concerns and the FAA rules, we can't take off when the fog precludes visibility. It can be frustrating, because there might not be any fog at Wright Memorial, sitting up the hill just a mile or so away, but we're unable to respond to an emergency request because we can't lift off from the airport."
Willhite went on to say LifeFlight Eagle's original 10 year lease with the City of Trenton expired in June 2015. The program signed a one year extension while it continued to search for alternative locations in Trenton in the surrounding area.
"We certainly didn't want to make a snap decision. We wanted to evaluate all the options to ensure we put our program in the best place to respond to emergency calls when needed."
Willhite also praised the Chillicothe City staff and fire chief, Darrell Wright, who, according to him, spent a lot of time learning about LifeFlight Eagle and how the city could best accommodate their needs.
"They've been fantastic to work with," he said. "They were very proactive and have worked hard to make this move work out well for us and for the city."
As far as Trenton and the surrounding communities are concerned, Matt Daugherty sees very little negative impact from their move.
"I think it's going to be a great thing for everyone, in general. The Chillicothe Airport has some significant advantages for us," Daugherty said. "It will lengthen our response time to the Trenton community a little bit, but it will improve our response times to Chillicothe, Carrollton, Brookfield, Cameron, and other communities, so we're certainly looking forward to the advantages that will provide."
Daugherty elaborated on response time improvements, saying not only will their new location not have the same fog issues as their previous base, but LifeFlight Eagle will be working with Wright Memorial Hospital, Grundy County EMS, 9-1-1 dispatchers, and other emergency responders to expand early launch protocols.
Above all else, Daugherty wants to ensure that LifeFlight Eagle is in no way leaving the Trenton community behind.
"We have been blessed to have a tremendous amount of support from the communities that we serve. The City of Trenton and their community have been fantastic to us," said Daugherty. "We are certainly not abandoning them. We are trying to position ourselves in a place where we can be most responsive to their needs. We want to continue to be part of the community and community events; that's not going to stop just because we moved our base a few miles down the road. We look forward to being part of the Trenton community and Grundy County for a long time."