CARROLLTON, Mo. — A light agenda is expected at a regularly scheduled meeting of the Carrollton City Council Tuesday evening.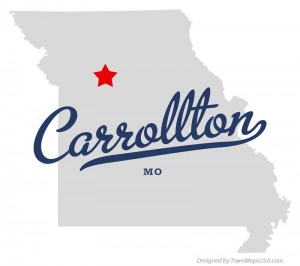 According to the tentative agenda, new business will include a presentation by Police Chief Robert Turner regarding the drug task force and from Detective Looney about liquor license violations.
Official reports from the wastewater and street departments will follow. The mayor's report will include appointments for the city works board and to fill the open council seat for Ward III of Carrollton.
Council members will then give their reports before adjourning to a closed session.
The meeting of the Carrollton City Council is scheduled for 6:00 p.m. Tuesday at Carrollton City Hall.