MILLER COUNTY, Mo. — A Linn Creek man is behind bars in Miller County after a traffic stop Tuesday morning.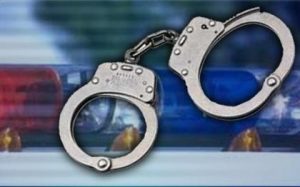 The Highway Patrol reported arresting 42-year-old Kevin P. Stretch around 9:25 a.m. Tuesday.
Stretch was initially stopped for a traffic violation. He faces accusations of felony possession of a controlled substance – methamphetamine, possession of drug paraphernalia and driving while suspended.
Stretch was taken to the Miller County jail where he was eligible to post bond.