The 2019 KMZU Football Dream Team broadcast is now available as a podcast. (link found below)
The 2019 KMZU Dream Team was announced on November 22.  On a special broadcast Wednesday, Dec. 4 the Players of the Year and Coaches of the Year were announced for 8-man football and Classes 1, 2, 3 and 4/5.  The broadcast showcased Player and Coach of the Year award winners through interviews with coaches, athletic directors and players.
A special feature of the broadcast was a KMZU Dream Team alumnus, Cale Garrett.  Cale was the KMZU Dream Team player of the year in 2014 and 2015.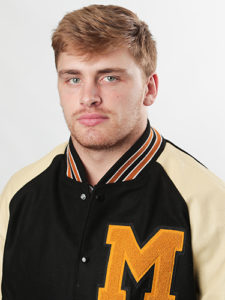 Cale Garrett, a 2 time KMZU dream team player of the year graduated from Kearney High School.  Cale was a top recruit in the state and played in all 12 games as a true freshman.  He has been called a "true field general" on the field for Mizzou and a defensive standout in the South East Conference. Number 47 racked up impressive statistics over his 4 year career at Mizzou with a career best 112 tackles his junior season. Garrett had an injury shortened senior season at Mizzou.  In 5 games he still had an impressive 29 solo tackles, 14 assists, 2 sacks and 3 interceptions.  2 of those interceptions he turned into touchdowns in his season ending game against Troy.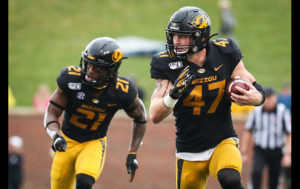 Click the logo below to listen to the complete broadcast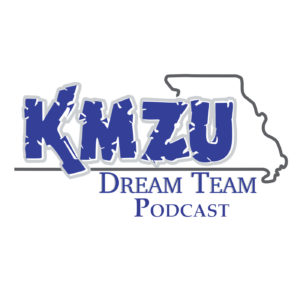 Coaches interviews highlighting individual 2019 KMZU Dream Team  offensive and defensive players can be found here.