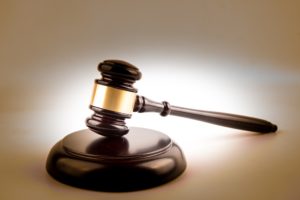 UPDATE: 8/27 – A new judge has been appointed to hear the election offense case against a Republican Candidate for Coroner in Livingston County.
Wednesday, Judge James Funk was assigned to the case of Joshua Michael Dennis. Dennis is accused of advertising that he would donate his salary back to the county if he won the Coroner's seat. Democrats claim Missouri election regulations forbid this kind of voter inducement.
A future court date has not been set.
CHILLICOTHE — A judge in Livingston County has recused himself from court proceedings involving a candidate running for Livingston County Coroner.
The judge backed out of hearing a misdemeanor election offense lodged against Republican candidate Joshua Michael Dennis of Chillicothe. Dennis allegedly told the public in a video he would donate his first year's salary back to the county if elected. His comments were also published in a newspaper article. Democrats claim it's a violation of election law and could be an inducement to get votes.
Although Dennis allegedly offered to give back his coroner's salary if elected, he has not satisfied an August 2016 outstanding bill owed to St. John Hospital in Leavenworth, Kan., which the Livingston County Civil Court confirms. The remaining balance is just under $25,000.
A judge will be appointed before Dennis makes his first appearance on September 30. Dennis faces Democratic incumbent J. Scott Lindley in the November 3 General Election.