LIVINGSTON COUNTY, Mo. – The Livingston County Sheriff's Office said Tuesday that one of their most wanted is now accounted for.
A warrant was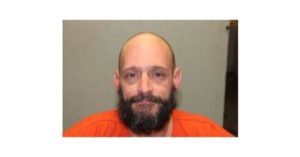 issued January 24th alleging probation violation by Brian A. Perry, 41, of Chillicothe. The Sheriff's Office says in a release that Cass County deputies located and took Perry into custody yesterday.
Perry was on probation for a May 2018 allegation of felony possession of a controlled substance.