The Livingston County Library has announced the winners of the Teen Read Week Bookmark Design Contest.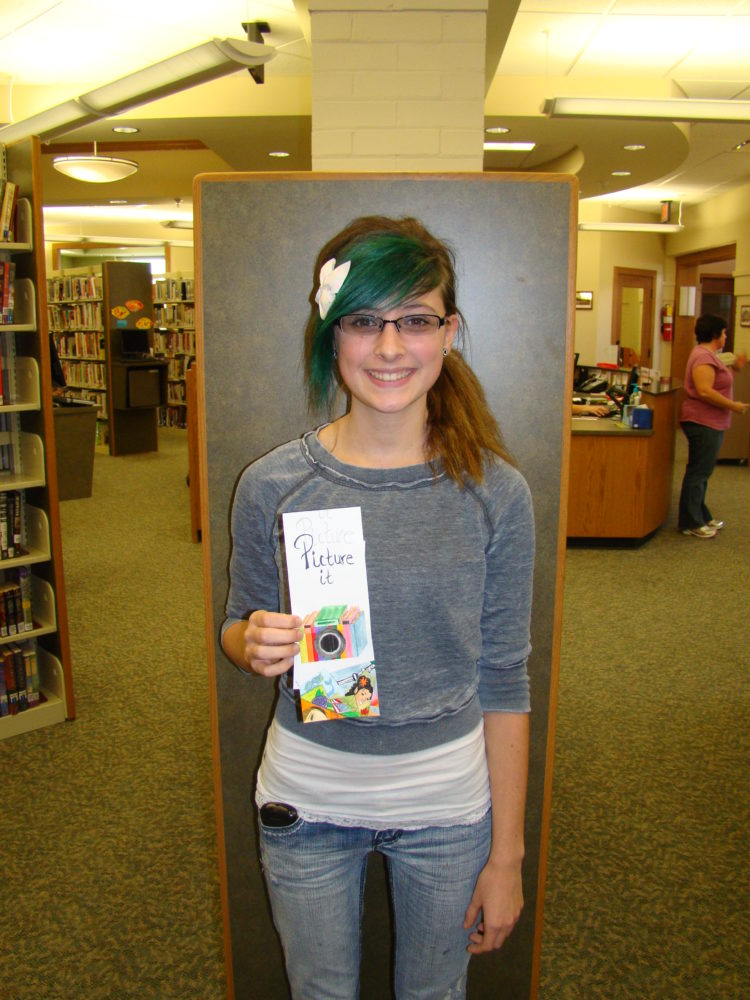 Click to hear KMZU's Chelsea Wade talk with Library Director Robin Westphal:
Press Release from Livingston County Library
The Livingston County Library is pleased to announce the winners of the Teen Read Week Bookmark Design Contest.  The first place winner in the 16-19 year old category is Jessica Scordel and the winner in the 12-15 year old category is Brittany Stanfield.  Following are the 2nd and 3rd place winners as well those receiving Honorable Mention.  Prizes, provided by the Friends of the Livingston County Library, were presented to all of the winners.
2nd Place (16-19)          Alicia Gardner
2nd Place (12-15)          Anna Allred
3rd Place (16-19)          Caroline Reeter
3rd Place (12-15)          Shauna Hurst
Honorable Mention
Brooke Doss
Emma Rademacher
Haylee Neptune
Jackson Williams
Kelsey Boley
Libby Rule
Mallory Fainter
Remy Cox
Robbie Gillilan
Skye Cashatt
Every year during October, the Livingston County Library seeks art work from area teens during Teen Read Week.  This year the theme was "Picture it @ your library." The two winning designs will be laminated and distributed to Library patrons, while supplies last.  Entrants were received from students at Livingston County RIII (Chula), Chillicothe High School, Chillicothe Middle School, Bishop Hogan and Southwest Livingston County RI.  All of the submitted bookmarks will be on display at the Livingston County Library.
Teen Read Week is a national initiative aimed at encouraging teens to read for pleasure. Libraries around the country celebrate the week in a variety of ways.  In addition to the annual bookmark design contest, teens are encouraged to read books from the Teens' Top Ten List, a listed compiled from teens across the country listing their favorite books of 2011.  A display of staff favorites is also available at the Library.
The Library wishes to thank the Friends of the Livingston County Library, Community Press and Judges Sondra Gaunt, Salina Skipper, Mary Underwood and Frances Crouch.  Art teachers at the area schools also help make this a successful program every year by encouraging the over 180 students who entered the contest.