LIVINGSTON COUNTY, Mo.– The Livingston County Library will present a program on home preserving and canning as part of the adult summer reading program Thursday, July 7, 2016, at 6:00pm.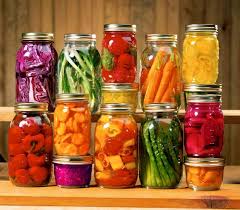 Janet Hackert, Regional Nutrition and Health Education Specialist from the Missouri University Extension, Bethany office, will be presenting a program on canning. Participants will learn how to safely boil and pressure can garden vegetables and fruits.
Hackert urges participants to Bring your pressure cookers and get them safety tested for free after the program, courtesy of the Extension Office.  For information about this or other programs, calls the Livingston County Library at 660-646-0547.  This event is free and open to the public.