CHILLICOTHE, Mo. — The COVID-19 vaccine has now arrived in Livingston County.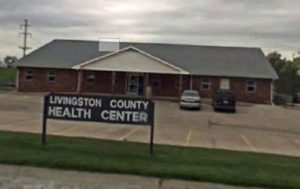 The health center reports they received its first shipment of COVID-19 vaccine to be administered to the Tier 1A population in the county.
Tier 1A is described by the CDC as "Paid and unpaid people serving in healthcare settings who have the potential for direct or indirect exposure to patients or infectious materials and cannot work from home."
The health center received over 200 doses of Pfizer vaccine and have plans to immunize healthcare workers on two different days this week. Although some doses have arrived, the department is unsure of when they will get more.
Gov. Mike Parson and the State Department of Health have requested that all county health departments move through the established Tiers at the same rate, so once Tier 1A Populations have been served across the state, vaccination of Tier 1B can begin.