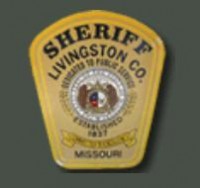 CHILLICOTHE, Mo. (Press Release)- The Livingston County Sheriff's Office has received notice of a sales incident and unrelated scam notifications in Livingston County.
The aggressive sales incident was reported to have involved two men and one woman that when greeted at the door acted quickly with the female telling the resident they were there to clean her house. The two men brushed past the resident where one man remained and the other man and woman left in a white colored van. The man remained in the home about an hour and refused to listen to the resident about not wanting him there. These people were attempting to sell a high end vacuum cleaning system.
The other calls stem around contacts by telephone and over the internet in attempt to either gain personal identification and/or gain remote access to the person's computer. All the contact was originated outside the United States and was a scam. Fortunately the LCSO have not received any reports of anyone in the area becoming an actual victim.
Sheriff Steve Cox asks if you experience aggressive sales people who refuse to leave, please call your local law enforcement agency. If you receive contact from scammers, simply end your conversation. If you are a victim of your identity or money being stolen you should immediately report to your local law enforcement agency.