UPDATE: Livingston County Sheriff's Office has stated the person of interest has been identified.
LIVINGSTON COUNTY, Mo. — The Livingston County Sheriff's department needs help identifying a person of interest. On August 5, 2015, the Livingston County Sheriff's Office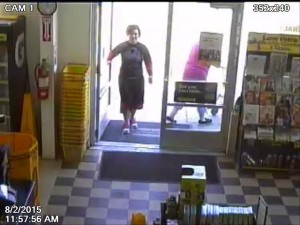 recovered a vehicle stolen from Iowa on private property just north of Chillicothe.
An investigation revealed evidence which led back to a Trenton business that was able to provide this photo of the unknown person entering the business.
The person responsible for the stolen vehicle from Iowa may have been involved with other stolen vehicles in north Missouri.