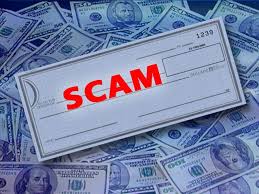 CHILLICOTHE, Mo – The Livingston County Sheriff's Office has appraised area residents of possible scams being perpetrated.
Citizens complained of callers advising that the respondent's grandchild is in trouble.  They then ask for money.  Other scammers ask residents to send a small amount of money in order to begin sending a large amount of money back to the victim.
Phone calls from one company claiming to do business with a larger insurance company, is not a scam, according to the Sheriff's Office.  The call advises residents to look into the possibility that their identity may have been stolen, because of a database hack earlier in the year.