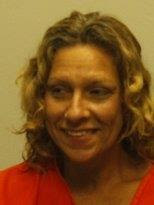 CHILLICOTHE, Mo – A Chillicothe resident recently arrested for weapons charges, and subsequently released on bond, is now back in custody.  Kimberly S. Brandes, 47, was arrested Thursday afternoon, June 2, on a warrant for alleged bond supervision violations.
After a short chase down Jackson and Dickinson streets,  she was also cited for careless and imprudent driving.
She was taken to the Daviess-Dekalb Regional Jail with a bond set at $25,000.
A preliminary hearing of original allegations of weapons, and controlled substance possession, is scheduled for June 8th.