CHILLICOTHE, Mo. — All patients admitted to a Saint Luke's Health System hospital, including Hedrick Medical Center and Wright Memorial Hospital, are being tested for COVID-19.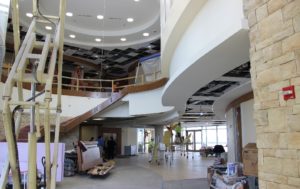 The universal inpatient testing includes patients admitted for observation as well as those fully admitted as inpatients.
Additionally, all scheduled for a surgery or procedure will be tested for COVID-19 at the local Drive-Thru clinic in Chillicothe at least 48-72 hours prior to the procedure.