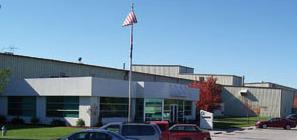 Nordyne in Boonville is laying off approximately 50 workers in the latest sign of economic pressures facing the manufacturing facility. Employees were told Wednesday they will not have a job come Mid March.
A Nordyne spokeperson says the job cuts stem from both the flat housing market and the decrease in demand for services. Nordyne designs and produces heating and cooling systems used in manufactured and residential homes.
110 jobs have already been cut this year at the Boonville plant.
The recent round of layoffs go into effect March 18th.