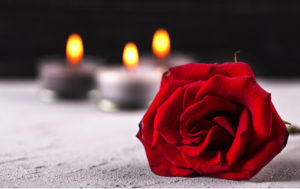 Lou Ann Hill, 79, of Brookfield passed away Sunday, January 3, 2021 at Pershing Memorial Hospital in Brookfield.
Lou Ann was born March 11, 1941 in Tonkawa, Oklahoma the daughter of Albert and Bessie George. On July 12, 1958 in Marceline she married Ronald Dale Hill. Ronald preceded her in death on April 1, 2015. Lou Ann is survived by her two sons, Kevin Hill and David Hill; one sister, Peggy Garvey; two sister-in-law's, Sylvia Morris and Jane Hill; several grandchildren, great grandchildren, nieces, nephews, and cousins. She was preceded in death by her parents, Albert and Bessie George; her husband Ronald Hill; a son, Joey Dale Hill; a sister, Janie Jenkins; and a brother, Jimmy George.
Graveside Services and Inurnment will be held at 3:00 pm. Friday, May 7, in Linhart Cemetery in Saint Catherine, MO; with Dwight Curley officiating. The family will receive friends from 1 p.m. to 2:30 p.m. Friday at the Rhodes Funeral Home in Brookfield. Memorials are suggested to the Linhart Cemetery and/or McLarney Manor activities fund and can be left at or mailed to the Rhodes Funeral Home in Brookfield. Online condolences can be left here.  Services are under the direction of the Rhodes Funeral Home.