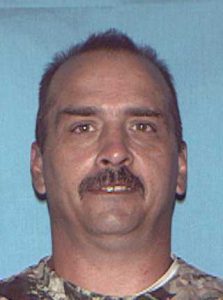 PLATTE COUNTY, Mo.- A Lousiana man was sentenced to over 200 years in prison this week for sexually abusing a Platte County victim who was five-years-old.
According to a release from Platte County Prosecutor Eric Zahnd, Robert E. McDonald, 49, received the 260 year sentence Thursday, after being found guilty by a jury of ten sex related crimes in May.
Platte County Prosecuting Attorney Eric Zahnd said, "This defendant will die where he should—in prison.  The girl he raped must live with the he did to her for the rest of her life, but at least she can take solace that he will never hurt her or any other child ever again."
On the day after Christmas 2012, the victim disclosed that, when she was between the ages of five- and seven-years-old, McDonald repeatedly sexually abused and raped her. A medical examination of the victim revealed physical indications consistent with sexual abuse.  The victim's sister testified that the defendant had also touched her in a sexual way.
McDonald was convicted of three counts of first degree statutory rape, two counts of first degree statutory sodomy, and five additional sex crimes. Four of McDonald's sentences are life sentences with no eligibility for parole until he serves 50 years in prison. Judge Thomas Fincham ordered McDonald's sentences to run consecutively.