COLUMBIA — Farmers and ranchers that suffered physical loss during the March flooding may now apply for low-interest loans from the USDA to aid in rebuilding their operations.
Loans are available through the USDA's Farm Service Agency (FSA) and applications must be submitted by December 24, 2019.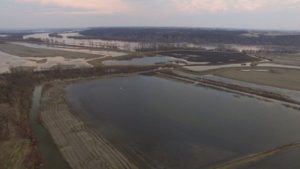 These physical loss loans will help producers replace or repair damaged physical property necessary to the farming operation. Livestock losses are also included in the physical property.
Only property that was directly damaged by the extreme flooding in early spring my be covered by the loans.
Along with select counties in Nebraska and Iowa, farmers in Andrew, Atchison, Buchanan, Clay Clinton, DeKalb, Gentry, Holt, Jackson, Nodaway, Platte, and Ray counties are eligible to apply for the loans.
For more information about the FSA emergency loans, visit the USDA's Farmers website.