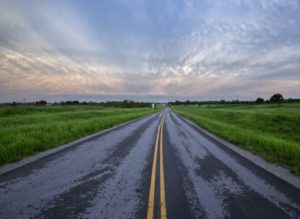 Missouri frequently ranks at or near the bottom of national rankings that consider roadway systems.
The regular contributor for MODOT Monday says the statistics usually don't take into account Missouri's uniqueness geographically, and financially.
Missouri ranks 7th in total mileage, but almost last in revenue dollars per mile.  Area engineer Randy Mendenhaal says Missouri's road miles per capita are high, but the revenue per mile spent on maintenance is only just under $51,000, when the national average is over $238,000, which is over 4.5 times the amount spent in Missouri.  Mendenhaal says, this means the road management system is extremely efficient.
With less than 2% of MODOT revenue funding allocated to administration, over 98% goes directly into roadway maintenance, and with a tight budget, area engineers are careful to spend wisely. Mendenhaal says the management plan for northwest Missouri is aimed at keeping roads from deteriorating into poorer condition.
Since funding is lacking multiple alternative funding sources are considered.  Fuel taxes continually fail in polls, and officials are looking at possible increases in registration fees, and other ways to bridge funding gaps, as electric vehicles, and fuel efficient vehicles, continue to decrease the available fuel tax revenue.
Missouri is also somewhat of a special needs state when it comes to transportation due to its central location.  Mendenhaal says there is a large amount of freight that comes through the state, and great diversity of transportation types, creating some unique challenges for the department.
Flooding this year has also set back maintenance efforts, with the department having to wait for reimbursements intended for disaster relief.
Newsmaker for 10/3/19 featuring Randy Mendenhaal with MODOT.