KANSAS CITY – According to a recent press release, the American Lung Association in Kansas & Greater Kansas City is partnering with local community organizations, thanks to a $70,000 grant from Amerigroup Foundation,  to provide better access to proven-effective tobacco cessation services to help pregnant women who smoke quit for good.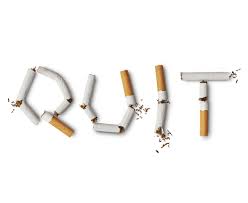 The organization is focusing efforts in Wyandotte County, which includes the Kansas City metropolitan area; and Douglas, Nemaha, Norton, Riley, Saline, Thomas, Atchison, and Finney Counties.
"For both a healthy mom and a healthy child, it's best to quit smoking before pregnancy. But even if already pregnant, quitting can still help protect from potentially serious health problems," said Plesetta Clayton, Director of Tobacco Control and Lung Health at the American Lung Association of the Upper Midwest. "Quitting may be difficult but is especially urgent for expectant mothers. We're proud to partner with Amerigroup Foundation and local organizations who serve as trusted resources in these communities to offer expectant mothers better access to proven-effective quit smoking methods."
Through this partnership, the American Lung Association in Kansas will be working with community organizations such as Kansas City, Kansas Housing Authority; Women, Infants and Children's federal nutritional program;   pregnancy resource centers; local county health departments; Mother & Child Health Coalition; and many more to provide pregnant women with free or low-cost quit smoking counseling and support, such as Freedom From Smoking®.
The Lung Association's quit smoking program has helped over one million smokers quit and is offered in-person, online and by phone; it also includes content on building a quit plan, medications that can aid quitting smoking, lifestyle changes that support quitting smoking, how to manage stress and how to overcome relapse and become smoke free for good.
"The most effective way to protect Kansas babies and mothers from neonatal and maternal health risks is to ensure mothers quit smoking during their pregnancy and stay smoke free. But despite a pregnancy, we know that quitting smoking can be difficult," said Laura Hopkins, Amerigroup Kansas president. "We look forward to our partnership with the American Lung Association to provide Kansas moms with access to resources and support to help them quit smoking and encourage them to continue a healthy, smoke free lifestyle once their babies are born."
Smoking while pregnant poses risks to both mother and child, according to the Centers for Disease Control and Prevention (CDC), including low birth weight, damage to the placenta, pre-term deliveries and heightened risk of sudden infant death syndrome (SIDS). In fact, Kansas has one of the highest low birth weight rates in the nation at 30 percent.  And according to state data, more than 6,200 women in Kansas smoked cigarettes during their pregnancies, and about one in every eight births involved mothers who smoked for at least three months shortly before or during their pregnancies.
While smoking during pregnancy is dangerous, continuing to smoke after the baby is born is also dangerous for the child. According to the CDC, babies who breathe secondhand smoke are more likely to die from SIDS, have weaker lungs than other babies and are more likely to have infections and breathing problems.