MACON COUNTY, Mo. — A crash west of Macon hurt a resident of Callao Monday morning.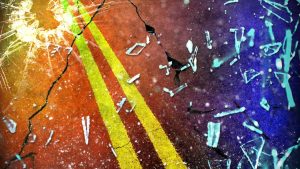 According to a crash report from the Missouri State Highway Patrol, the crash occurred when Larry R. Dennis, 70, was traveling east on Highway 36 about a mile west of Macon at 5:35 a.m. Monday.
Dennis struck a deer crossing the roadway and came to a controlled stop on the shoulder.
A passenger in the vehicle, 52-year-old Lesa G. Dennis, sustained minor injuries. She was treated at the scene by Macon County EMS.