SPRINGFIELD, Mo.  – According to a recent press release, Mothers Against Drunk Driving ® (MADD) today launched  madd.org/notavictim, asking people to sign their name to show support for the prosecution's motion to revoke Dylan Meyer's probation at his May 12 court hearing. The release indicates that by signing, individuals are showing support for the family of Kelly Williams, the 38-year-old that was killed by Meyer in the 2015 drunk driving crash.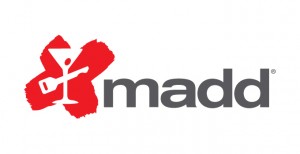 MADD is asking for 5,233 signatures to represent the 5,233 alcohol related crashes in Missouri last year alone by the May 12 hearing.
Meyer accepted an Alford plea for the 2015 drunk driving crash that killed Kelly Williams. On February 19, Meyer was sentenced to 5 years' probation with a suspended 10 year sentence. In April, Meyer was arrested after allegedly failing 11 drug tests, a violation of his probation. The prosecution has filed a motion to revoke his probation; madd.org/notavictim supports this motion.
"Enough is enough. Enough second chances. Dylan Meyer killed Kelly Williams, an innocent victim and showed no true remorse," said MADD National President Colleen Sheehey-Church, whose 18-year-old son Dustin was killed by an underage drunk and drugged driver. "Now Meyer has allegedly failed 11 drug tests. It's time to stop treating drunk driving offenders as victims. Dylan Meyer is not a victim – he is a criminal. We're asking you to sign your name to support the family of Kelly Williams, victims in Missouri, and victims nationwide."
Colonel Ron Replogle (RET), a former Superintendent of the Missouri State Highway Patrol, former MADD National Board Member and current MADD National Law Enforcement Initiatives Manager plans to attend the May 12 hearing.
"As a resident in Missouri and retired Trooper, I can't express enough how crucial it is that we see change happen with the Dylan Meyer case. Not only for Kelly Williams and her family, but for the state of Missouri and drunk driving victims and survivors across the country," said Col. Replogle. "We want your support. Sign your name at madd.org/notavictim and join MADD in our mission to end drunk driving."
For those personally impacted by drunk driving, drugged driving and underage drinking consequences, MADD Victim Services are available at no charge, serving one person every fifteen minutes through local victim advocates and MADD's 24-Hour Victim Help Line, 1-877-MADD-HELP.
About Mothers Against Drunk Driving
Founded by a mother whose daughter was killed by a drunk driver, Mothers Against Drunk Driving® is the nation's largest nonprofit working to end drunk driving, help fight drugged driving, support the victims of these crimes and prevent underage drinking. MADD supports drunk and drugged driving victims and survivors at no charge, serving one person every fifteen minutes through local MADD victim advocates and at 1-877-MADD-HELP. MADD's Campaign to Eliminate Drunk Driving® will end drunk driving through increased law enforcement, all offender ignition interlock laws and advanced vehicle technology. PowerTalk 21® is the national day for parents to talk with their teens about alcohol, using Power of Parents®' proven approach to reduce underage drinking. Learn more by visiting madd.org or calling 1-877-ASK-MADD.