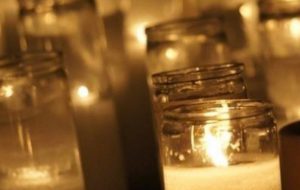 Madeline "Maddy" I. Stockstill, 95, a resident of Chillicothe, Missouri, passed away on Friday, November 20, 2020, at Livingston Manor, Chillicothe, Missouri.
Madeline was born the daughter of Claude and Agnes Emma (Farr) Stockstill on July 27, 1925, in Harrison County, Missouri. She was a resident of Longblum in Chillicothe, Missouri, from 1992 until 2015.
Survivors include nieces, Edna Coonrod and husband Glenn of Greenwood, Missouri, Nancy Barnett of Pleasant Hill, Missouri, Betty Sue Angles of Albany, Missouri, and Ida Marie Reno of Bethany, Missouri. She was preceded in death by her parents; three brothers, Wayne, Doyal and Claude "Jr" Stockstill; and two sisters, Marvalee Bourne and Betty Elliott.
Graveside services will be held at Oak Lawn Cemetery, Ravenwood, Missouri, on Tuesday, November 24, 2020, at 1:00 p.m. There is no scheduled visitation. Friends may call at the Lindley Funeral Home, Chillicothe, Missouri, on Monday, November 23, 2020, from 12 noon until 5:00 p.m. Memorial contributions may be made to the Salvation Army and may be left at or mailed to Lindley Funeral Home in Chillicothe. Online condolences may be made here.
Arrangements are under the direction of Lindley Funeral Home, Chillicothe.