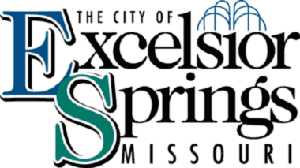 The Missouri Main Street Connection made a stop in Excelsior Springs last week.  "We're excited about the recognition, " said City Manager David Haugland.  "The event highlighted all that the downtown area has to offer.  I think we had about 60 outside participants and nearly 20 local residents that took part in the activities."
According to Haughland, the downtown area has come alive within the last decade.  "We see a continual increase in the number of people coming into our area.  There are a lot of new businesses relocating to downtown Excelsior Springs.  We were use to having half-a-million visitors before the waters went away.  Now, with the redevelopment and all of the additional projects – including the Elms' renovation and housing project, it is very exciting for the downtown area."
Council approved a redevelopment agreement in June that would allow a hotel developer to purchase the Elms Resort and Spa.  The plan includes a renovation of more than $12 million.  The housing project is expected to cost $11 million and it would add about 45 news homes in the downtown area.
When it comes to development, Haugland added that they're moving in the right direction.  "We're not quite a Main Street Community, but they just received the affiliate status," Haugland said.
The affiliate status is the second of four steps the city must take to become an accredited Main Street Community.