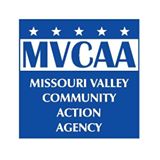 Low income families in Carroll County will have another chance to gather school supplies for their kids this summer.
Click to hear KMZU's Mandy Young talk with Missouri Valley Community Action Agency Director Samantha Schlueter:
Schlueter says they will have a make up workshop coming up on August 7th at 2 p.m. in the Rupe Center in Carrollton.
Schlueter says preregistration needs to be done by contacting the agency by Friday, August 1st.
Their number is (660)-542-0418.