LAFAYETTE COUNTY, Mo. – A mechanical defect is being blamed for a crash in Lafayette County Friday night, April 15, 2016.
According to the crash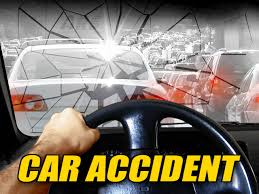 report from the Missouri Highway Patrol, Donovan Cooper, 26, of Higginsville told investigators that his headlights stopped working, causing his vehicle to travel off the left side of the eastbound exit ramp from Interstate 70 onto South Outer Road in Odessa.
Cooper received minor injuries and was transported to Centerpoint Hospital for treatment after the vehicle struck an embankment. .