MALTA BEND, Mo. — Malta Bend R-5 School District is moving to distance learning following the news of skyward COVID-19 cases in Saline County.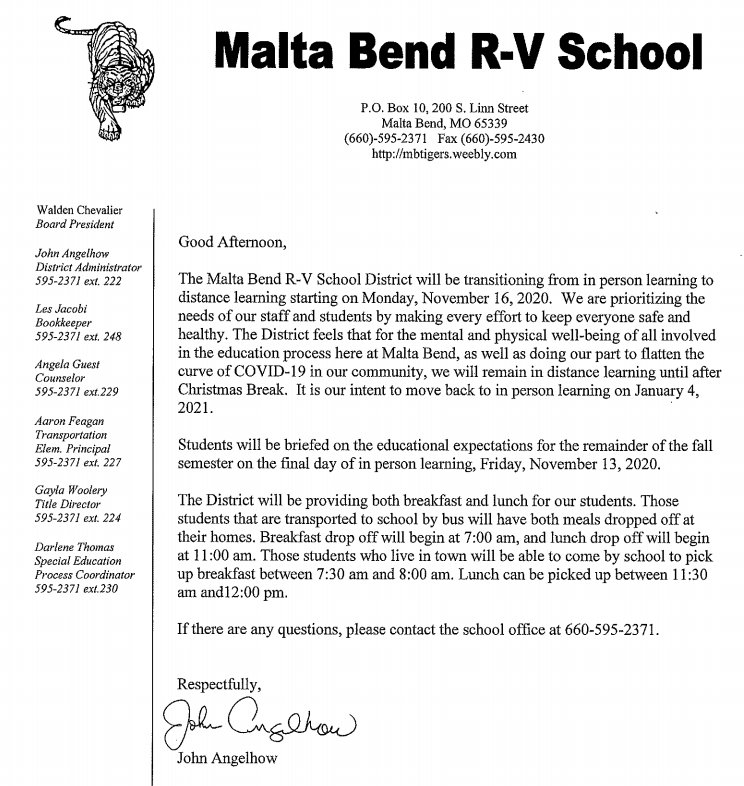 According to a press release, the school is "prioritizing the needs of our staff and students by making an effort to keep everyone safe and healthy. They are hoping to bring back in-person learning on Jan. 4, 2021.
Meals for students will still be provided. Breakfast drops are set for 7 a.m. and lunch drops begin at 11 a.m.