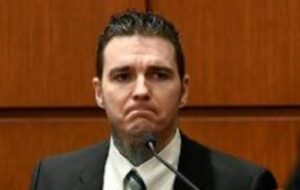 CASS COUNTY, Mo. (AP) — A Kansas City man on trial for two counts of first degree murder has testified that he didn't kill the two women but suggested that his dead half-brother did.
Kylr Yust took the stand in his own defense Wednesday in connection to the deaths of Kara Kopetsky, 17, and Jessica Runions, 21. Yust left a party with Runions before she disappeared in September 2016. Kopetsky had filed a protection order against Yust in April 2007, a month before she was last seen. Yust testified Wednesday that he did not kill the women, and suggested that his half-brother, who died by suicide in 2018, was involved in their deaths.  Yust explained that was shortly after he pleaded not-guilty to murder charges.
Reported in the Kansas City Star, Yust indicated his belief that his half-brother, Jessep Carter, was going to take Kopetsky to a skate park the day of Kopetsky's disappearance.
Jurors, earlier, had heard from former girlfriend, Katelynn Farris, who wore a wire at the request of the FBI with the intent to elicit and record a confession. At one point, Yust allegedly told Farris that he had "…killed her," in reference to Kopetsky.  Yust claimed in his testimony, that he believed Farris was initiating a sexual fantasy, and he was playing along.