A man has just become one of Livingston County's most wanted.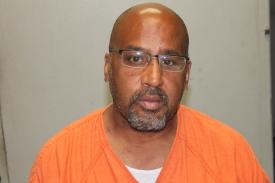 Hector Manuel Sanchez originally of Zearing, Iowa, is wanted for violation of his bond conditions. He is 48-years-old, bald, 6 feet tall, and black. Livingston County Sheriff's Department believes Sanchez may have fled to Southern Missouri.
Sanchez's was first charged with a class D felony of stealing. His bond was originally set at $50,000 cash only.