DAVIESS COUNTY, Mo. – Two Kansas residents remain in custody in Daviess County after a traffic stop Wednesday around noon.
According to the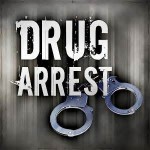 Missouri State Highway Patrol, Curtis L. Barfield, 51, and Merissa A. Nelson, 38, each of Kansas City Kansas, were charged with two alleged felony counts of possession of a controlled substance and receiving stolen property. Barfield was also charged with driving without a valid license, careless and imprudent driving and being a fugitive from out of state. Nelson was also charged with no insurance.
Both are on 24 hour holds in the Daviess-Dekalb Regional Jail.