CASS COUNTY, Mo. – A driver and passenger were transported to the hospital after a one vehicle accident in Cass County Saturday, Sept. 5, 2015.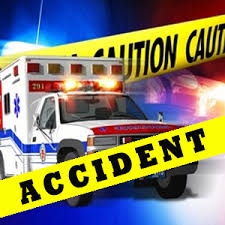 According to the Highway Patrol, the crash occurred when Johnie Barns, 60, of Kansas City was eastbound on Route VV just East of Lexington Road and ran off the right edge of the road. The vehicle struck a mailbox before Barns over corrected, ran off the left side of the roadway and struck a ditch. The vehicle then overturned and struck a utility pole.
Barns received minor injuries but his passenger, Leslie Turner, 44, of Kansas City received moderate injuries. They were transported to Centerpoint Medical Center for treatment.